Meet our Bandera Team
Randy Adkins
Randy Adkins, broker of River Realty, has been in real estate since 2009 and obtained his Texas Brokers Lic in 2021. In 2018 he started River Realty in Bandera, TX, primarily serving the Hill Country and South Texas specializing in Farm and Ranch as well as residential. Randy started his real estate career with Gray Realty in Bandera with Preston Gray as his broker and Steve Stone as his mentor. Over the years at Gray Realty, Randy represented both buyers and sellers, established relationships throughout the industry all while working hard for his customers and clients; understanding that honesty and integrity were paramount to success in real estate and life. Today, Randy continues using the same principles he learned at Gray Realty to expand River Realty and help current and new clients and customers with there real estate needs. In his spare time Randy enjoys spending time with his family, wife Somer, who is the office manager of River Realty and his daughter River....the namesake of River Realty. Randy also enjoys spending time bass fishing and playing golf.
(830) 822-5325
Randy@riverrealtytx.com
Travis Varin
Travis Varin began his real estate career shortly after graduating from Oregon State University with a B.S. in Agricultural Science and a minor in Animal Science with a focus on livestock production. His background in commercial excavation and agriculture offers a diverse perspective in land, ranch and residential real estate. Over the duration of his time with River Realty, Travis has worked as both a buyers and sellers representative. Since beginning his career, he has worked closely with Randy, eagerly absorbing all his expertise in real estate. When he's not working, he enjoys camping, hunting, and spending time with his wife Marissa, who is an elementary school teacher, and dog, Daisy.
(830) 499-2434
Travis@riverrealtytx.com
Laura Allen



I've lived in Bandera for 15 + years, I'm married to Kyle Allen and we have one son Sol Allen. I absolutely love living in the Texas Hill Country and have a background in sales, counseling, and education. I'm happy to be part of the River Realty family and team.
I'm excited to help you find a place that you are excited to call your own!
(830) 688-1836
Laura@riverrealtytx.com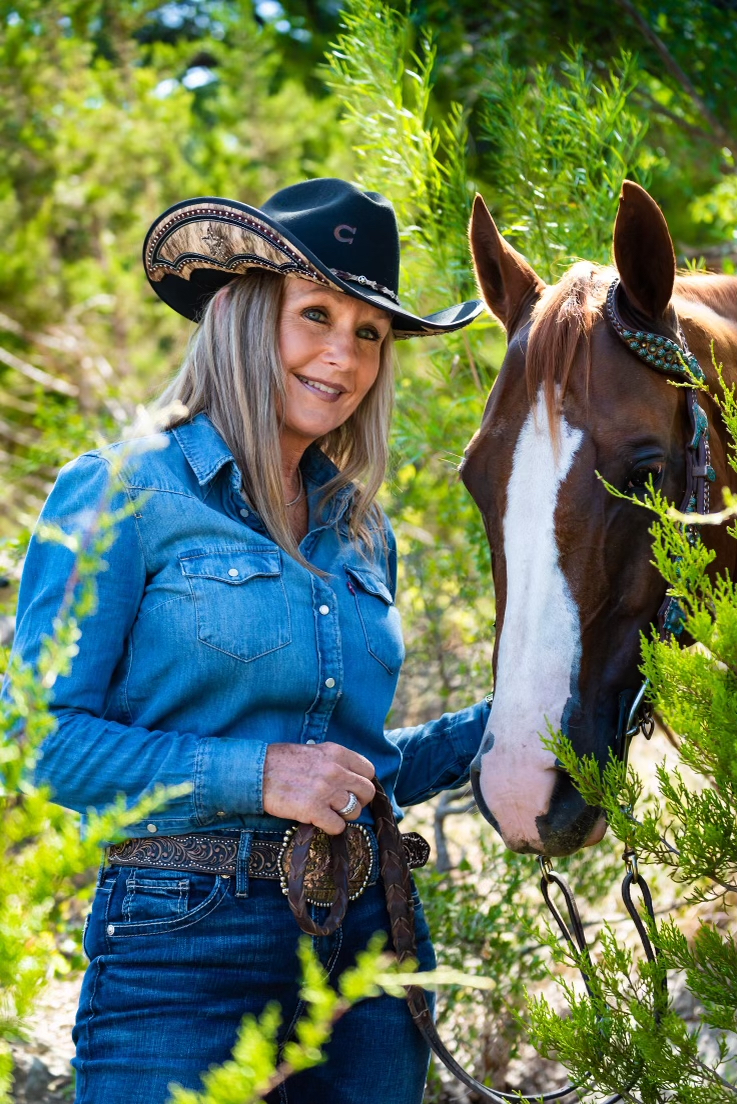 Beth Klaus
My husband and I first visited Bandera in 2008. We decided on our very first visit that we would retire here someday. In the meantime we decided to make some property investments in the hill country. After visiting with several realtors we chose Randy Adkins as our realtor. He became not only are trusted advisor but also we consider him a dear friend. He helped us with many decisions both buying and selling in Texas. After we sold our Oklahoma ranch and flooring business we started our earnest search for a retirement home near Bandera. In April 2018, RANDY located Our dream ranch and we made the decision to move to Texas. The icing on the cake for me is Randy was in the process of opening his new real estate company, River Realty and he asked me if I wanted to become a realtor. The answer was an immediate YES! So here we are living the dream in Bandera Texas. When I'm not at the office I'm on road hauling my barrel racing horses. My background includes many years as an insurance adjuster with farmers insurance, land development in Oklahoma Texas Arkansas and Florida and 17 years in the flooring business. I'm proud to be working with a wonderful and respected company in the great state of Texas.
(830) 328-6968
Beth@riverrealtytx.com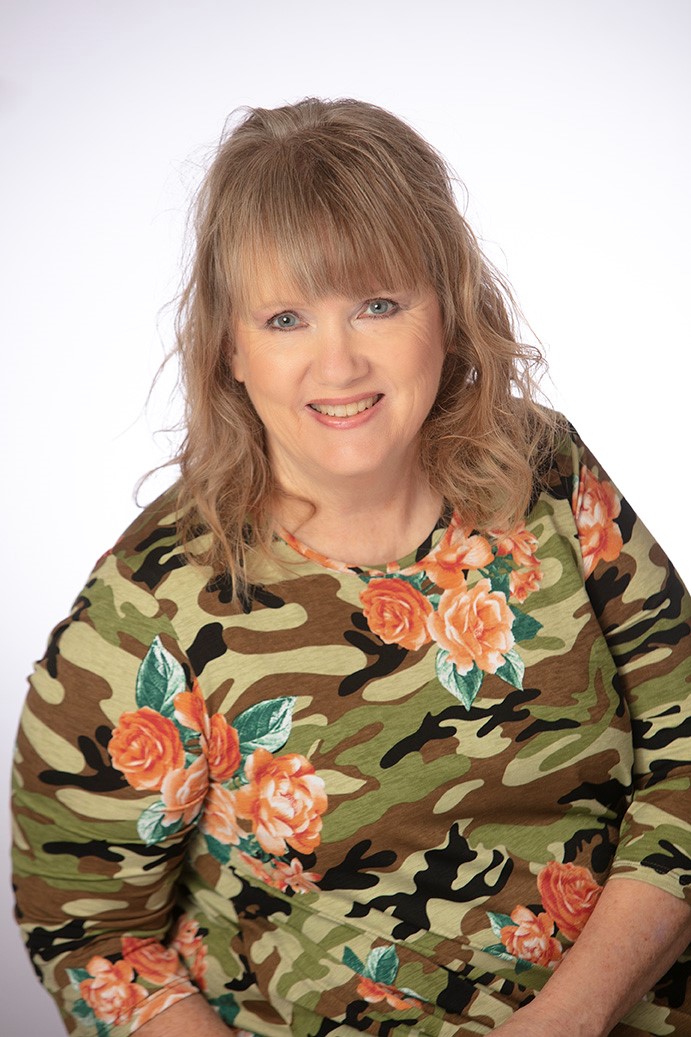 Linda Hoff
Loving the beautiful Texas Hill Country happened in 2016, during a motorcycle trip with friends that were moving to Medina. My husband and I are both originally from North TX and we lived a short time in the Houston area, while working in the Oilfield. I moved out of the city to the country life over 30 years ago and we have enjoyed having horses, goats, chickens and other animals in our lives. My husband and I were volunteer firefighters/first responders in the Godley, TX area for many years. My husband, Todd is still volunteering for the Castle Lake Ranch VFD here in Pipe Creek. We enjoy playing and working on our 15 acres in Pipe Creek, with our 4 dogs, barn cats, 2 longhorns, horse, Zebu and chickens. We love all the awesome friends we have met here, participating in the parades, dressing in old west costume and the gorgeous scenery we get to experience, riding our motorcycles.
I grew up in Real Estate, working with my Dad in and around the Dallas/Fort Worth area and know that he is proud that I came back to Real Estate in 2019. I enjoy helping people find that property that they can call home or assisting a seller list and market their property for sale, in preparation for their next step in life. I'm excited to join Randy and the River Realty Team and to walk with you on this journey we call: Buying and Selling Real Estate!
(817) 994-1710
lindahoffrealtor@gmail.com